Woolworths $50 survey
Western Australians have been receiving an email (see below) claiming to be from Woolworths and asking the recipient to fill in a survey in exchange for a $50 - $400 credit to the person's account (referring to the supermarket's Everyday Rewards Card). Unfortunately one woman has reported falling for the scam; responding with her secure personal information and subsequently having to alert her credit card provider.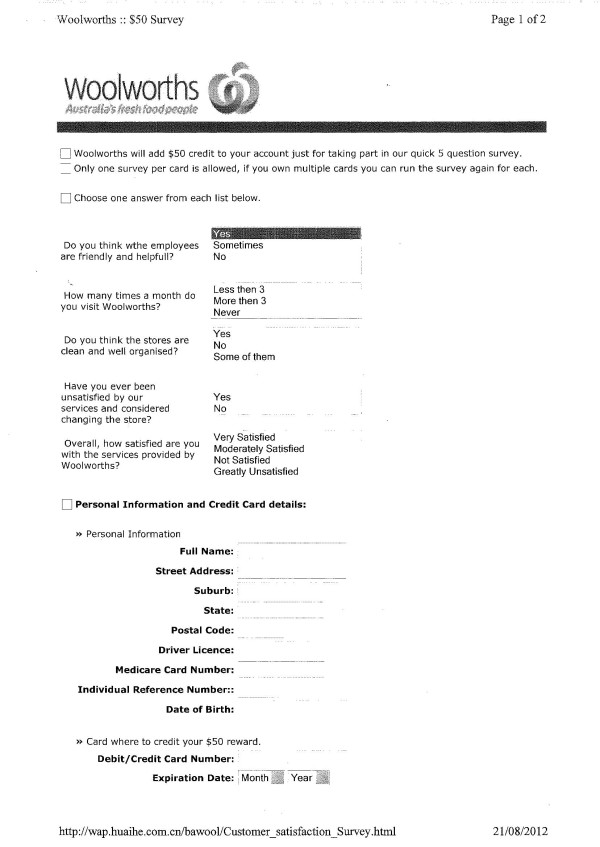 .
Woolworths has issued a warning via its website and Facebook page. ACCC also issued a warning from the run of scams in September 2013.
The Woolworths website says the supermarket will never ask you to provide personal details in an email. Woolies is happy for anyone who receives any offer supposedly from them, out of the blue, to verify with them whether it is authentic. Read WA ScamNet's [ Article 054YKSQELJJC4JCDCGQIJUO7L7XSVZ not found.] regarding uninvited emails.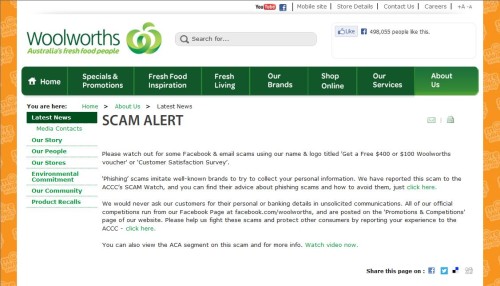 .