Transworld Property Repository
Important Cash Settlement Information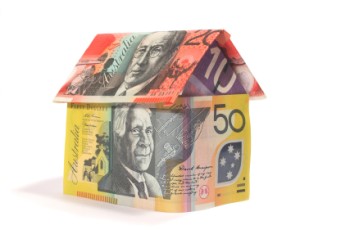 "You are being contacted because your name appears on a list of individuals authorized to claim property, in a pending international property settlement, under the auspices of the Transworld Property Repository (TPR).
While this settlement is still pending, we can tell you that property within this settlement will range from a cash payment of $9,000.00 to, at minimum, a share of the proceeds from a prize pool of the Canadian National Lottery estimated to exceed $155,000,000.00. Your ultimate payment may exceed $9,000.00 in cash …"
Putting it all another way, you have won up to $9,000, or more than $9,000, or less then $9,000, from a competition you did not enter. Just pay a property dispensation fee of $49.95.
Naturally, you turn to the fine print. There are twenty prizes, including five of $9,000, to be awarded from the estimated five million entries. What everyone buys is a share in a 250-place syndicate that enters the Canadian Lottery for ten weeks (or longer) or until the syndicate wins a prize to share amongst its members. Mailing lists are provided to other companies. The same promotion will be presented in different forms.
So why do the promoters feel the need to mislead readers into believing they have won something when that is just not true?
Send misleading promotional material to WA ScamNet – for the benefit of the entire community.
Related Scams
Lotterywest scams

An email using the Lotterywest logo and other unauthorised images has been received by many WA consumers advising them of a bogus Lotto win.

Read More...

Biotal diet pills

A Dutch scammer has come up with a particularly distasteful way of flogging diet pills – tell the customer they've won pension payments or cash.

Read More...

ILS

ILS claims you have won up to $65,000 in the ILS Big Draw Campaign. This is just another lottery ticket seller. If you are going to play lotto then stick with the government regulated system in Australia. Profits from the Australian lotto system go to legitimate charities that help fellow Australians … not foreign company profits.

Read More...