Transnational Awards Division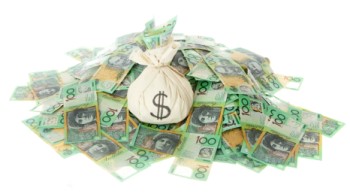 You receive a personally addressed "official registration confirmation" letter stating more than $2 million in prizes have been identified.
The letter from Transnational Awards Division gives the appearance that you are the winner of this money.The letter has official looking notifications on it including bar codes, reference and file numbers. In bold writing it states:"You are officially sworn to secrecy. Absolutely confidential.
""This is a day you may remember for the rest of your life."It even has a "handwritten" notification stating "Congratulations from all of us – been trying to reach you." Yeah, right!!You are asked to send $30 and to sign the "privileged privacy rights contract document" to receive your reviewed "status report entitlement".A day to remember? Funny, most people want to forget the day they were scammed out of their money!
Despite the impression given by Transnational Awards Division, you have not won $2 million.All you are likely to receive for your money is a list of web-based sweepstakes and prize giveaway competitions, whose total prize pool amounts to more than $2 million. You'll probably find you are ineligible to enter some competitions. Some prize giveaways are run by legitimate retailers wanting to promote their business. Other competitions are conducted by direct marketing companies to get your personal information for mailing lists.
Always ask yourself whether the prize is worth you being on yet another mailing list!The return address is in the United Kingdom but the letter has all the hallmarks of Fort Langley scams, including Carter, Hammond and Pierce (CHP).A WA consumer, who sent off their money to CHP, received a cheap photocopied booklet listing web-based sweepstake and prize giveaways. The consumer was ineligible to enter the sweepstake offering $1 million but be in the running to win a bottle of intestinal cleanser! Second prize was $5 off a bottle of intestinal cleanser!
Related Scams
Lotterywest scams

An email using the Lotterywest logo and other unauthorised images has been received by many WA consumers advising them of a bogus Lotto win.

Read More...

Biotal diet pills

A Dutch scammer has come up with a particularly distasteful way of flogging diet pills – tell the customer they've won pension payments or cash.

Read More...

ILS

ILS claims you have won up to $65,000 in the ILS Big Draw Campaign. This is just another lottery ticket seller. If you are going to play lotto then stick with the government regulated system in Australia. Profits from the Australian lotto system go to legitimate charities that help fellow Australians … not foreign company profits.

Read More...