Payment Reporting Systems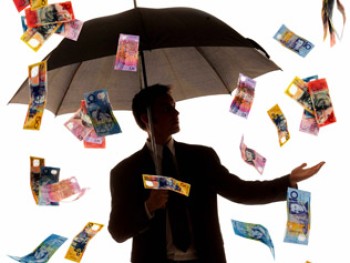 Payment Reporting Systems would have you believe that you are eligible for cash payments worth $5,822,052.63.
You have already missed out on payments worth $42,780 because the deadline for payment has expired.
Despite the misleading impression given by the letter, you have not lost any money at all – except, of course, if you have already responded to this typical "competition compendium/report" scam.
The scammers behind Payment Reporting have put some effort into making this letter look official with barcodes, certification stamps and watermarks. It even comes up with phoney names and official-sounding forms to fill in.
For example, the letter claims that the cash payments were recently compiled by the National Consumer Payments Register. It asks you to fill out the "PRS-014" form below the Aggregated Payments Analysis. It even includes a "Payment Authentification (sic) and Disavowal of Claim Responsibility" certificate.
Just send $30 registry fee to claim your money.
Read the fine print and you'll discover that all you actually get for your money is a booklet of sweepstakes you might be eligible to enter.
Payment Reporting Systems is not actually affiliated with any of the competitions. It simply compiles reports of competitions that are free to enter.
You would have had to be eligible to enter and to have won all the prize competitions to collect your $5.8 million.
So what about the $42,000 you have already missed out on? That money is obviously the total prize draws for competitions whose deadlines have expired. This is just a classic ploy used by scammers to get you to act immediately before you realise that it is a scam.
The crazy thing is that you don't even have to buy the report to enter the competitions – most of the competitions are web-based and can be found through an Internet search. But why you would want to enter overseas competitions is beyond us!
Payment Reporting Systems has a return address shared by other similar scams - Shannon Airport House in Ireland.
Payment Reporting Systems will provide a refund if you are not satisfied (and who wouldn't be!) and a means of getting off their mailing list. Why not give it a go.
If you are an Australian consumer, you may also be eligible for a refund under a compensation package arranged by the Australian Competition and Consumer Commission. Deadline for refunds is 30 September 2007. For more information, visit www.accc.gov.au
Related Scams
Lotterywest scams

An email using the Lotterywest logo and other unauthorised images has been received by many WA consumers advising them of a bogus Lotto win.

Read More...

Biotal diet pills

A Dutch scammer has come up with a particularly distasteful way of flogging diet pills – tell the customer they've won pension payments or cash.

Read More...

ILS

ILS claims you have won up to $65,000 in the ILS Big Draw Campaign. This is just another lottery ticket seller. If you are going to play lotto then stick with the government regulated system in Australia. Profits from the Australian lotto system go to legitimate charities that help fellow Australians … not foreign company profits.

Read More...