Have you won an overseas lottery?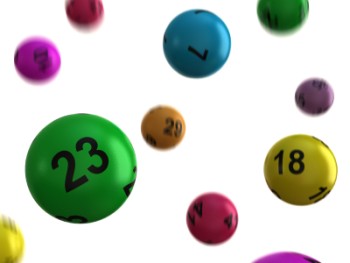 Congratulations! You have won hundreds of thousands of dollars in the Spanish, United Kingdom or other International lottery. Your name (or email details) were entered into this international lottery by a marketing company and your name was selected through a random computer ballot.
Your ticket number is: xxxxx and you won the 2nd or 3rd prize in the lottery. Your funds have been deposited in an offshore bank account in your name. Contact the prize award, promotions or claims agent listed on the letter or email. Ensure you fill out the payment processing form with details of your name, address, occupation, bank account and next of kin.
If you receive an email or a letter in a similar vein claiming you have won money in an overseas lottery you have never entered, do not respond. This is an advance fee fraud also known as Nigerian scam.
If you respond, you will be asked to pay a small processing fee. Once you send the money, you might be asked to pay a bigger sum to obtain a United Nations Money Laundering/Drug Smuggling/Terrorism clearance certificate or anti-terrorism fee. Then you will be asked to pay bigger sums for other various government/international taxes.
You will be asked to send money by wire transfer to various individuals claiming to be lawyers and/or bank executives. Contact can be made by email, fax or phone.
They often put a sense of urgency into the matter saying the money must be claimed by a certain date and the win should be kept confidential.
The scammers will do anything to gain your trust and get you to reveal your personal and financial position. This enables them to know how much money to request without scaring you off and to keep you on their hook.
WA ScamNet has talked to Western Australians who spent $5000 to more than $90,000 trying to access their so-called winnings. Some people have taken out loans to pay the scammers.
In some cases, the scammers have requested the money be sent again, claiming it had not reached the intended destination.
Advance fee frauds are very sophisticated operations and the operators are experts in convincing you that they are legitimate.
They use the logos of international lotteries like El Gordo and the UK National Lottery. Other key words to look for are La Primitiva, Primitiva, El Mundo, Euro Millions, Euromillions, Euro lottery, International Promotions/Prize Award Department, Award Notification, National lottery, International lottery, Prize Award Notification, Lottery Promotion Prize or Sweepstake. Some are now referring to Asian or American lotteries.
Be aware that the scammers use various names but it is always the same method of operation. Be on the lookout for name variations.
No legitimate overseas lottery will ask you to pay money to access your winnings. Many prohibit non-nationals from entering the competitions. El Gordo, for example, is only run once a year.
Most scammers operate from overseas, outside of Consumer Protection's jurisdiction. If you fall for one of these overseas scams, there is very little we can do to assist you. Don't be fooled by their approaches. You will only lose your money.