International Diamond Association - Unregistered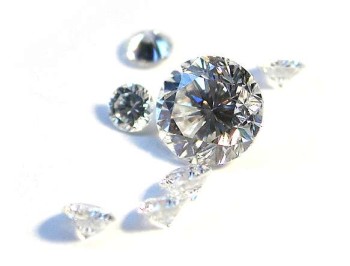 A mysterious benefactor offering you money sounds like something out of a Charles Dickens book, but it's one of the latest postal scams doing the rounds.
An organisation called the International Diamond Association writes to you claiming to have not one, but three, cheques ready and waiting, worth a total of $41,400!
The Association claims that a new member, who professes to have psychic powers, has specifically chosen you to receive 'her generous help'.
The letter, certificate and duplicate cheques, which have official-looking logos, wording and layout, are actually designed to promote the sale of a publication called 'Great Secret for Generating Wealth', which retails at a cost of $60.
The publication is supposedly written by the mysterious benefactor who urged the International Diamond Association to send you the three cheques and there is also an additional cheque for $29,250 on offer, if you choose to purchase the document.
In truth, the only chance of getting your hands on something for nothing, from this mail-shot, is entry into a pre-drawn competition. The promoters have already chosen a winner and are awaiting their entry to be returned.
Everyone else, referred to as 'winners' in accordance with the terms and conditions, will be awarded cheques which can be redeemed for another publication but no such luck in claiming a cash prize.
The promoters of this scheme are operating from the Netherlands and it is yet another example of creative wording that is set out to dupe consumers into believing they have been awarded a large sum of money.
WA ScamNet recommends consumers disregard these solicitations, which proclaim an offer of easy money. Consumers should ensure they have read the fine print before replying, as the only guaranteed results of responding is to receive more scam mail.