International Award Payment Centre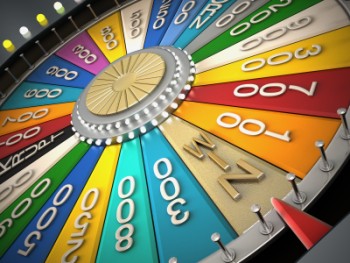 It's a puzzle why International Award Payment Centre persists in misleading consumers into entering its competitions by claiming they have already won.
But that is exactly what they do. The letter from International Award Payment Centre states that you will be awarded $12,285.00 "contingent upon your valid entry and pending official declaration as the final winner".
The letter goes on to say: "This award ($12,285.00) comprises a cash sum budgeted and allocated to an international competition program but as yet unclaimed. Our office has been charged with liquidating this unclaimed $12,285.00 and disbursing funds to final certified winners."
It asks consumers to send $20 as an entry and data processing fee.
However it leaves out a couple of important pieces of the puzzle – how can you be a winner of a competition that you haven't entered yet and doesn't close until 31 October 2008?
How can International Payment Award Centre claim they are "liquidating unclaimed monies" when the money hasn't been won and it is their own prize money?
You only solve the puzzle by reading the fine print, which states that International Payment Award Centre is actually operating a "contest of skill" – that is a puzzle competition.
You are required to answer a series of questions and must pay to progress through numerous tiebreaker rounds. The maximum cost to play all advertised prizes totalling $31,000 is $145. WA ScamNet would not regard that as good value for money.
The fine print goes on say that different versions of this offer may be used and the closing date of the contest is 31 October 2008. Late entries will be submitted into subsequent competitions.
If you do not respond to one letter, International Payment Award Centre will send out others using the threat that your "account" will be placed in the "prize ineligibility file".
International Payment Award Centre is affiliated with Opportunities Unlimited Publications and North American Award Center (sic), which send out numerous letters promoting their dodgy competitions.
Be aware that there will be variations to the International Payment Award Centre letters.
The only good news is the letter provides information on how to get off their mailing list. Copy your name, mailing address and account number as they appear on the letter and send to: Notification System IAPC, Mail Preference Service, PO Box 219637, Kansas City, MO 64121-9637 USA.