Institute of Experimental Research (I.E.R)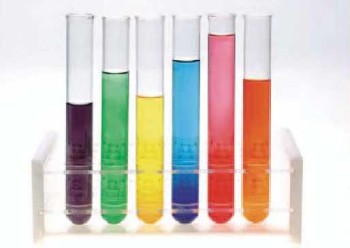 We all know looks can be deceiving and this letter is not an exception to the rule. An exciting piece of mail is delivered to your letterbox with AUS$19,200 CASH emblazoned in bold capitals across the envelope.
Recipients of this personalised letter could be forgiven for thinking they have won a nice stash of cash. The letter tells you to "Check you letterbox! There will be a cheque in several days".
The letter starts with "My sincere congratulations (insert your name here!), you have officially won a very special cheque…". It even has an alluring fake cheque at the base of the letter with your name already written on it.
To add to your good fortune, I.E.R want to also give you 'Enricher', which supposedly are 'infallible rules to win at games of chance' giving you luck indefinitely. Maybe they will just send you a bunch of terms and conditions for entering competitions.
To claim both your 'cheque and Enricher' you must complete the declaration form which has a set of tick boxes. One of them says "Yes, I know you require nothing from me…" but they do.
Firstly they want you to "inform (IER) of the luck that will happen to (you) after receiving (IERs) Enricher." Sounds like a desperate grab for 'testimonials' and if you win a prize or two it is more likely to be pure coincidence and nothing to do with the 'Enricher'.
Secondly, they ask for a 'symbolic participation' contribution of $55 to go towards "your research work and your 'Enricher'".
What this all means is that you haven't won the cheque at all, rather you may have a very slim chance of winning a prize 'draw' but to find out you have to pay them $55. Chances are all you will get is a cheap gift certificate that may be useless in Australia.
Even the prize draw is suspicious; the letter doesn't even give you any details of the draw so you won't know where or when it will be held. Plus the fine print says the organisation offers this same competition in other forms and won't tell you any information about the draw, you just have to wait for them to contact you.
Although the letter looks official with certificates and the impressive cheque, the finer details always tell you the truth behind these superficial salutations.