Goldrush Sweepstakes Release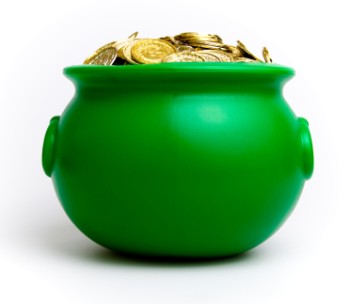 Don't be taken in by the Goldrush Sweepstakes Release (GSR) letter - its just "fool's gold".
The letter gives the impression that you have won $1,000,000 in cash and prizes. And if you don't send off your $30 processing fee urgently, you will miss out.
It states that: "The entitled award is waiting to be released subject to receipt of the properly completed documents in accordance with the rules and guidelines set out by International sponsors.
"It is now a matter of official record that your cash entitlement number was confirmed and validated for the immediate release to you of the $1,000,000 (One Million Dollars) Cash and Prizes hard copy dossier."
The letter claims to have been "dispatched with urgency from the International Claims facilitators offices and hand delivered".
Well, it is true that the letter was hand-delivered - into your mailbox by your friendly postman - but that's about all that is factual in this letter.
Read the fine print on the back of the letter and you'll find that GSR is not a lottery company, it does not offer lottery or sweepstake entries, and it is not affiliated with any of the so-called sweepstake sponsors. GSR is purely a research and reporting service.
The fine print clearly states: "This communication is not a sweepstakes or an award notification and does not guarantee that you will win any sweepstakes."
So what do you get for your $30? You will receive a cheap booklet containing a list of sweepstakes or competitions you might be able to enter.
The fine print even states that you don't need to buy the booklet to enter the sweepstakes or competitions.
Sound familiar? Yes, this is another Fort Langley scam. It's the same scam perpetrated under two dozen different names and representations, all linked back to a Fort Langley post office box. To read more, click here.
The letter does provide information on how to get off the GSR mailing list. Normally WA ScamNet advises against responding to scams because it confirms your address. However some consumers have tried this approach and the mail outs have stopped - for the time being at least! Let us know if it works.