Fuchs, Getman, Schmidt & Werner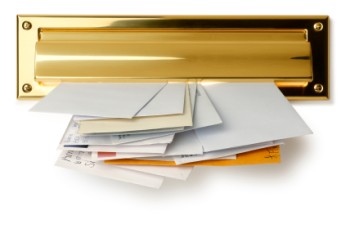 "A gracious benefactor who wishes to remain anonymous, has contacted our offices in seeking help in locating persons who may be eligible for a disbursement valued up to $1,000,000 AUD (One million dollars). If you are the person we are trying to locate, then you may be eligible for the said disbursement," the letter states.
"This communication also acknowledges that all proceedings have been completed by the offices of Fuchs, Getman, Schmidt & Werner regarding the verification in Hard Copy Report of Entry Procedures secured directly for you.
"Please Act promptly! This authorised dispatch on behalf of the gracious benefactor and our offices is electrifying for all of us."
Electrifying is an overstatement. But you will get a shock if you think you will receive $1 million by responding to this letter.
All you will get for your $20 is a report on sweepstakes that you might be eligible to enter.
This letter tries to give the impression that Fuchs, Getman, Schmidt & Werner Disbursement Locator Services is a legitimate law firm acting for a benefactor.
But quadruple-barrel surnames on a company letterhead do not make a law firm! Nor do images of the blindfolded Lady Justice (Justitia, the Roman Goddess of Justice) holding a set of scales and a sword.
There is no anonymous benefactor. You are just a name on a mailing list!
On the back of the letter, it clearly states that you will receive a report of sweepstakes. You do not need this report to enter the free competitions.
It goes on to say: "This communication is not a sweepstake or an award notification and does not guarantee that you will win any sweepstakes."
The only good news is that it provides information on how to get off its mailing list. Normally WA ScamNet does not advise consumers to respond to any postal or email scam because it confirms your address. However some consumers have tried this approach with other Fort Langley scams and it has stopped the mail outs – for the time being at least! You have to return the entire letter in a plain envelope addressed to "F.G.S.&W. – ATTN: Remove", PO Box 3100, Fort Langley, BC, Canada V1M4E8. Let us know if it works.
The letter warns that this promotion may be under different creative presentations. Dare we suggest the following names which all offer "sweepstakes reports" with Fort Langley return addresses.