Fort Langley Sweepstake Reports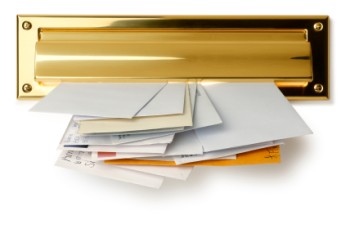 The Fort Langley mob is an audacious and misleading lot.
They send out numerous letters under different names and presentations all peddling the same rip-off deal - $20 to $30 for a small booklet containing a collection of free sweepstakes and competitions you can enter.
There is usually one or two big-dollar sweepstakes plus a number of smaller competitions. The majority are only accessible through websites.
One booklet contained information on a $1 million sweepstake, which Australians couldn't enter. But Australians could enter a competition to win a bottle of intestinal cleaners. Second prize was $5 off a bottle of intestinal cleaners!! Hardly value for money.
And why do these companies offer free competitions - to promote their products and get your details for future marketing purposes. Do you really want to receive more junk mail or email?
Of course, the Fort Langley mob wouldn't make any money if they were upfront about it. Why would you want to pay $30 when you can do an Internet search and find similar information!
So instead the Fort Langley mob send out numerous misleading letters designed to trick you into sending money.
Some letters suggest you have won the money (typically more than $1 million), others claim you have been selected by an anonymous benefactor to benefit from the money.
One of the worst examples is the "Act of God Awards" which claims to be a "for-profit mission" to bring hope and the blessing of wealth to people of all faiths. Or there is the Carter, Hammond & Pierce letter that arrives as a "delivery notice" and is stamped with "Security Treasury Office Certified".
The letters can refer to a "winning document report", "guaranteed entrant dossier", "monetary compendium", or "multiple win-directive". Consumers are often told to keep their "win" a secret and to respond immediately.
However, on the back of the letter, there is always a statement explaining that they are a research and reporting service, are independent of the sweepstake offers, and that they do not guarantee that you will win any of the sweepstakes. But most people are too excited to read the fine print.
WA ScamNet has nicknamed these letters the Fort Langley mob because the return addresses are the same PO Boxes in Fort Langley, BC, Canada.
The letters provide information on how to get off the mailing list. Normally WA ScamNet advises against responding to scams because it confirms your address. However some consumers have tried this approach and the mail outs have stopped - for the time being at least! Let us know if it works.
The Fort Langley mob are:

Hauser, Gottesman & Associations (Kings Treasure Inc) - PO Box 2700

Rutger, Feinstein, Rohrbach & Stern Ltd (Kings Treasure Inc) - PO Box 2700

John Latimore Wainwright (E&S, Inc) - PO Box 2600

Prize World Incorporated (PWI) - PO Box 2700

International Express Awards, Inc (I.E.A) - PO Box 2600

Carter, Hammond and Pierce or C.H.P - PO Box 2600

Cash Alert, LLC (CAL) - PO Box 2800

Act of God Awards (FDF Inc) - PO Box 2800

Prize Giveaway Inc - PO Box 2700

P.A.I.D (Platinum Awards Investigative Division) - PO Box 2600

Direct Account Enhancement Inc (CDI) - PO Box 2700

Winner's Location Corp (Smithhaven Inc) - PO Box 2700

Prize Payments (Cashorama Inc/COR) - PO Box 2600

Corporate Prize Headquarters (CPH) - PO Box 2600

Central Assets Holding Company (NABA) - PO Box 2800

IPD - PO Box 2800

Bank Vault - PO Box 2700

Cash Acquisition Resources (FDF Inc) - PO Box 2800