CIDP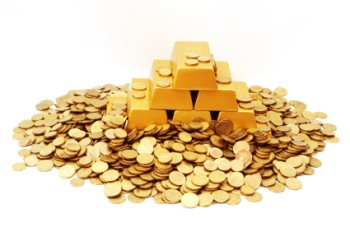 The mysterious multimillionaire Mr X knows quite a bit about you, according to the C.I.D.P. letter.
And he has decreed that you should receive the "savings investment allowance". This is the "Cheque No 1" with a value of $1,500, which will be sent to you every month for 10 months.
You see Mr X is the principal stockholder of C.I.D.P. (Inter-Continental Prize Distribution Confederation - we have no idea why the acronym does not match the name), which is made up of the richest and most influential people in the world.
According to C.I.D.P., Mr X is one of only four people in the world who have the ability to know in advance the winning numbers of the biggest lotteries.
Why has Mr X singled out you? C.I.D.P. don't know and they won't reveal his identity so you can find out for yourself.
They just want you to send them $50 so they can send you "The Miraculous Infallible Method of Mr X".
But WA ScamNet does know the identity of Mr X and we are prepared to share it with you – at ABSOLUTELY NO COST.
Mr X is actually an imaginary character created by the infamous Blacktacos, a mail order sales company.
Blacktacos are well known to WA ScamNet. See our list of other Blacktacos' company names and imaginary characters (click here).
In fact, C.I.D.P. letter is the exact copy of the latest Prize Distribution Commission letter complete with Mr X – the only difference is the amount of the cheque. In this case, it's $25,200 (10 monthly cheques worth $2,520).
So can you really expect to receive a cheque for $1,500 – of course not!
The promotion does have a main prize of $15,000 but the ticket is pre-drawn from a mailing list, it's not drawn from the pool of people who respond to this letter or other versions of this game.
All participants receive the secondary prize of "Cheque No 1" - discount vouchers worth $1,500 towards the purchase of the esoteric article "Secular Protection of the Powerful".
If you read the very fine print, the secrets of Mr X and Blacktacos are revealed. This is just a commercial proposition to flog "The Miraculous Infallible Method of Mr X".
If the method really contains the secret to winning vast amounts of money, why don't the Blacktacos use it themselves and stop bothering Western Australians.