Australian Lottery Corporation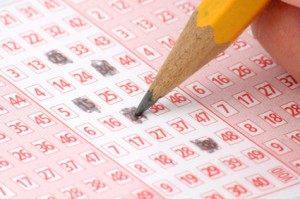 WA ScamNet normally warns Australian consumers about fraudsters trying to con people out of their money by using the names of UK and Spanish lotteries.
Now we have the UK Office of Fair Trading warning about fraudsters masquerading as Australian lottery officials using a counterfeit cheque to try and convince UK recipients that their promised win is genuine.
The scammers are not based in Australia. They hark from North America. The Australian Lottery Corporation uses a mailing address in Victoria, British Columbia, Canada and provides a North American telephone number.
According to the UK Office of Fair Trading, the Australian Lottery Corporation letter states that the recipient has won $750,000 but must first pay for taxes and insurance. Recipients are advised to call an agent for more information.

A $4,880 cheque personally made out to the recipient, and allegedly drawn on a reputable American bank, is also attached to the mailing as part of the alleged winnings to cover the "necessary payments" the consumer needs to make. The cheque is counterfeit but can take up to six weeks to work through the banking system. The consumer could be liable for any funds they spend while waiting for the cheque to clear.
OFT said experience from similar scams suggests that victims could lose thousands of pounds if they send off money to claim their "winnings".
"Lottery scams have been around for a number of years but the use of a counterfeit cheque is a worrying development. Scams are becoming increasingly more sophisticated and everyone needs to be on their guard," the agency said.
There are several warning signs consumers should be aware of if they receive a letter or telephone call telling them they have won an international lottery:
You can't win a lottery unless you have entered;

Legitimate lotteries don't ask you to pay taxes, customs fees, insurance shipping or handling or any other fee before receiving your 'winnings';

You will often be asked to send money upfront to the perpetrators by money transfer.
If you are a UK resident and fall victim to this scam, contact Citizens Advice at www.adviceguide.org.uk