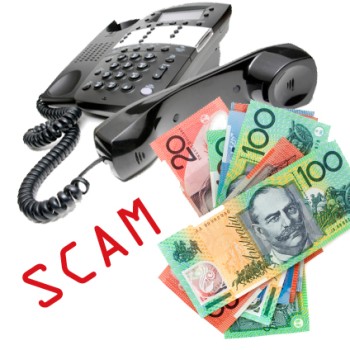 WA ScamNet warns consumers with English as a second language, to beware of scammers who call, speaking in your native language and requesting money.
These callers will often say they are calling on behalf of a relative living overseas who needs money for travelling costs or medical bills.
How the scam works
Consumers who speak languages other than English or who speak a second language have reported receiving scam calls in their language.

Reports have shown the languages spoken include Serbian, Croatian, and Polish. However scammers may target consumers who speak other languages as well.

The caller claims to be acting on behalf of an overseas family member or relative who needs money for travel, hospital costs or debts they are struggling to pay off. They may claim the relative is one you have not met before.

The money requested is often in the thousands.

The caller may claim you have a niece or nephew coming to visit you from your native country.

Other callers have pretended to be calling from a consulate or embassy on behalf of a relative who is stuck at the airport due to lack of funds.

Excuses may include that they cannot afford temporary passport fees or that they do not have enough money to cover the costs of visiting you in Australia.

In another variation, the caller may pretend to be an immigration official from the Australian Government calling to confirm your relative's request for money.

The scammers most often ask for money to be sent overseas via an international wire transfer service.
Keep your self safe
Be wary of any contact out of the blue from someone claiming to be a relative who you have never heard of before. Always check first with other family members to ensure the person is who they say they are.

Be cautious if you are contacted unexpectedly by someone claiming to be from a government department, consulate or embassy requesting or confirming personal information or asking for money—it may be a scam.

Always contact the department, consulate or embassy independently using official contact details before responding to any request for money or personal details over the phone.

Consider what personal information you share publically. Often Scammers use information from publicly available directories to identify potential victims.

Where possible, avoid any arrangement with someone who has contacted you unexpectedly and asks for up-front payment via money order, wire transfer or international funds transfer. It is rare to recover money sent this way