Greystone Financial Services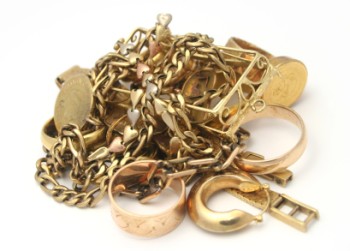 "This is an official notice from the International Cash Payment Centre. Do not disregard. Read carefully. Acknowledge promptly," the letter from Greystone Financial Services reads.
It claims you are a "guaranteed cash award recipient" and the grand award recipient will receive US$10,000.
As a special bonus, you will receive a "stunning enamelled gold heart pendant set with a genuine hand-cut and polished .50pt diamond on a 18-inch chain".
You only need to pay $39.95 as an "acquisition and transmittal fee".
Like Phoenix rising from the ashes, the Harris & Witherspoon and Payment Resources Group postal scams have been reborn using a host of different names including Greystone Financial Services.

WA ScamNet has dubbed the operators behind this scam as "Canadian prize award Cowboy" in honour of their Toronto, Ontario return address.
These letters use duplicate wording, have the same return address and mislead consumers into thinking that they have won big money.
The layout is slightly different but the letters contain the same silly "payment affidavit" and fake cheque designed to get your attention.
The only major difference is an increase in price – from $29.95 to $39.95. It seems scammers are not immune to inflation!
And there is NO GUARANTEE that you have won the $10,000 prize draw.

The fine print states that the winners are pre-selected (from a mailing list) prior to the mail-out and need to respond to win the money. This is a very unusual way to conduct a competition and there is no mention of what happens to the money if the winner does not respond!
In order to justify the statement that you are a "guaranteed cash award recipient", this cowboy gives every respondent US$1.
The fine print also states that this promotion (presumably with the same prize draw) could be sent under different "creative representations" (i.e. different letters using different company names).
And it doesn't stop there. We've seen the type of jewellery these scammers flog and it isn't worth the $40 price tag.
This is just a promotion to sell cheap jewellery for a huge mark-up.
The only good news is that the fine print on the letter does state how to get your name removed from their mailing list.