Senora Diaz - Swiss Clairvoyant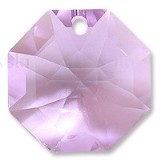 Ms Diaz sends what looks like a hand written note telling you how worried she has been about you and wants to know why you haven't used the cheque for $1,000 she sent you plus the offer of an "irrevocable prize certificate valued at $14,000".
Of course there is no cheque or prize, just a load of VERY fine print novelly printed on the inside of the envelope.
What you are actually getting if you are silly enough to respond is a "magical octagonal talisman" and a "money plus receptor" for just $70. Both are rubbish.
Senora Diaz needs to stop worrying about you and start worrying about herself as more and more consumers send her phoney offer to WA ScamNet.