Professor Poona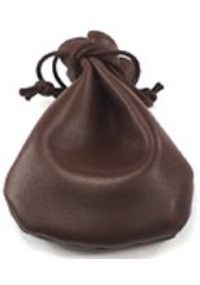 Professor Poona is the sole holder of age-old secrets of the "Dream Dust for Money".
The professor, who describes himself as a medium, para-psychologist and extra lucid clairvoyant, claims you have been chosen by the "Occult Powers of Extreme Luck to live the greatest time of happiness in your life".
"A stroke of intense luck is crossing your Immediate Success Field," he writes. "You are going to make your intense dreams for winning the big packpot (sic) come true!!!!"
He writes that this has come about because of the strong upheavals of the Tsunami's repercussions and "I can assure you that millions are going to pour into your life just like the Tsunami's tons of water".
All you need is the mysterious and wonderful "Dream Dust of Money" to win 20 million on your favourite money-based game.
"Dream Dust of Money" – yeh, right! Try pure "bulldust". All you are likely to get for your $81 is a packet of cheap silver glitter and a lifetime of other fake psychic scam letters from Switzerland.
The scammers behind Professor Poona are not only tactless in their reference to the Tsunami but are also very poor spellers. WA ScamNet has never heard of a "packpot", maybe they meant "jackpot".
The scammers have tried to add some credibility to their pitch by reworking the Greek fable "the Midas touch". Instead they have used an Indian Maharajah who, after receiving the Dream Dust from Professor Poona's ancestor, turned everything he touched into gold – including his beautiful wife. Shame the scammers didn't understand the moral message behind the tale.
WA ScamNet suggests you poo-pooh Professor Poona and send these scammers packing.
Be warned that this is only one version of Professor Poona's letter, there may be others offering help to win the big "packpot"!