Professor Djemaro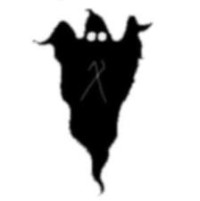 A ghost attached to your supernatural veil has foreseen your $700 million Lotto win, according to the letter from spectrologist Professor Djemaro.
Yes, a ghost. And not just any ghost, your ghost. And the ghost is yellow indicating light, gold and the greatest of wealth, according to the professor.
WA ScamNet wishes this letter were just an apparition which would disappear like a wisp of smoke. Unfortunately, this letter is landing in consumers' letterboxes in glorious colour complete with false hope, empty promises and a sketch of the professor.
If only we could employ an exorcist to eradicate Professor Djemaro and other scammers of his ilk.
Professor Djemaro claims to be a "unique specialist in spectrology and other sciences specialised (sic) in major prizes in gambling".
"The accuracy of his analyses has been tested and verified directly more than 100 times," the letter claims. "He possesses a Power of Spectral Shifting unmatched in the world," it states.
You have to send $71 within 24 hours to get your "Spectrum of Big Money" and "Document of Telepathic Strengthening with my Ghost".
We think that Professor Djemaro is an apparition himself because the fine print states that the Professor's identity and photograph are not legally binding.
The fine print goes on to state that this letter is a commercial offer and "we are not bound by any obligation of results". So much for the Professor's claims of accuracy.
The fine print also states that, unless you refuse, your data can be passed on to third parties. This means that if you respond to this letter, you will probably receive other useless offers from phantoms like the Professor.