Paul Ritter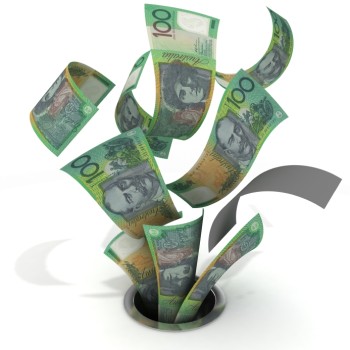 Paul Ritter says your name is already on a cheque for $12,800 but WA ScamNet is quite convinced it is not.
Paul would have you believe your astral window is opening soon and he is urgently awaiting your reply, along with $60 of your hard earned cash, with a form for releasing the beneficial waves of luck through your psycho-astral window.
The generous fellow who uses a post office box in the Netherlands also gives you a guarantee for absolute satisfaction, which he claims protects you completely and irrevocably guarantees your money back.
Mr Ritter apologises in a computer generated "handwritten" letter on his insistence but claims time is getting short because your psycho-astral window is going to close in seven weeks and nobody in the world can stop it.
You can however stop yourself from being scammed.
Forget about his claims that you will be submerged by beneficial waves, releasing your karma and being protected from all the negative waves.
Paul gives you three dates to work with, promising increased riches the earlier you send your $60 to him.
He even supplies a sticker where you can tick the box next to the dates you will reply determining your prize pool.
WA ScamNet suggests the only person making any riches if you send your cheque or visa card details will be Paul Ritter.
Paul reveals in the fine print at the end of the letter that no client has ever won the main prize before.
The conditions of entry state the winner is the person who returns his completed order and participation form within the specified time and whose name is drawn as the winner, not that Paul mentions that in his letter.
The promised riches are apparently part of a game organised by associated and diffused companies in different forms, as part of the International Games, which has no direct connection with Paul's offer.
Paul says this astrological event only happens once every 50 years and is as rare as a solar eclipse.
Make a conscious decision not to make Paul Ritter $60 richer.