Michelle Alby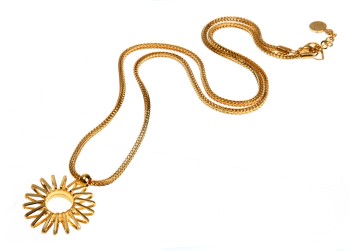 Peruvian-born Michelle Alby, from Holland, claims to be one of the greatest clairvoyants of all time and that her gifts are recognised by the scientific community.
She claims to have predicted the Chernobyl nuclear power plant explosion, the start of the first Gulf War, the capture of Sadam Hussein and the Russian submarine Kursk disaster plus more than 380 other incidents.
Why is such a great clairvoyant unknown? According to Michelle, she worked exclusively for an unnamed government for many years, informing political leaders of international and national events which could pose a potential threat to their government. She has only just been released from that contract.
And her first prediction is that a cash payment of $22,491 will be yours on a certain date.
Michelle claims to have received an anonymous letter in the mail, which asks her to help you get out of a "bad situation".
She claims that she can detect: "the presence of an incredibly negative and evil force. It weighs heavily on your aura".
"It was high time that I intervene. Another few weeks like that and I wouldn't have been able to do anything for you. This force is so powerful…"
So what can Michelle do for you? She will prepare her "Secret of Deliverance and Supreme Good Luck". Normally she charges $197 but today it's free to you.
However if you want her to work one day per week, conducting astral and magical ceremonies and rituals to liberate you from this "malevolent force", it will cost you $75 – a saving of $86.
For an extra $23, you get the "free GOLD chain special" (normally $84), which goes with the "Secret of Release and of Supreme Good Luck".
Do not respond to this letter. It is just another psychic scam. Some scams, like this one, try to scare you into parting with your money.
At the end of the day, you will be handing over $98 for hot air and a cheap gold-coloured chain.