Honorine and Gerald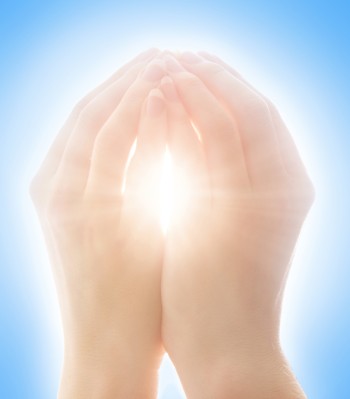 Your aura is in chromatic depression and only psychic soul mates Honorine and Gerald can help.
What is chromatic depression? WA ScamNet has never heard of it but apparently it has something to do with the aura losing colour and becoming totally transparent. Poor aura!
But according to "soul mates with extraordinary powers" Honorine and Gerald, this condition is serious but treatable.
"You have simply lost the filter protecting your astral being from the outside world: you are defenceless, completely exposed! And it is because of this exceptional event that you have entered head-on into the terrible whirlwind which is currently plaguing the high astral spheres," Honorine says.
But your aura will get its protection back if you use your Aura Restoration Card and repeat the Incantation to the Chromatic Spectrum.
In the true tradition of the steak knife salesman, Honorine and Gerald will give you more. They will throw in the Draw of the Astrological Wheel; the precise determination of your thirteen lucky days; the preparation of the Divination Card and the Incantation to the Chromatic Spectrum; and your Prism of Good Fortune free of charge. That's a total value of $480 absolutely free if you pay $39 for administrative expenses.
Honorine and Gerald's powers must be amazing because they sent this letter to a man who died a couple of years ago! Maybe that's why his aura was transparent!
Obviously this is another useless psychic scam. WA ScamNet doubts that Honorine and Gerald actually exist. But we enjoyed reading their "exclusive interview" detailing their supposed love story. It almost brought a tear to our eyes, NOT.
The fine print has all the normal disclaimers including the fact that the photograph and identities of Honorine and Gerald are not contractually binding; the letter is a sales offer; and your details may be passed to third parties.
But the letter does offer your money back if Honorine and Gerald's powers don't result in you winning money.
We only wish that Honorine and Gerald would fade away to nothing and stop bothering Western Australians.