GSP Psychic Scams - various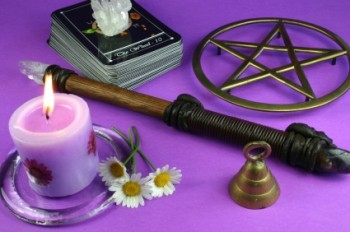 A range of scams involving bogus psychics and clairvoyants are flooding letter boxes with the only guarantee about the receiver's future being that they will be out of pocket if they respond.
The letters come from a company only known as GSP which use a post office box in Holland as a reply address.
The various scams offer to give the lucky recipients winning lottery numbers, good luck charms to improve financial fortunes and ways to unlock the secrets of winning games of chance.
But not for free of course! All scams suggest a payment of good faith ranging from $29.90 to $100.
Here is a list of some of the scams:
Mr Henry/Viktor Iouri – claims that five super clairvoyants can predict the winning numbers of an upcoming lottery with amazing accuracy but the lucky numbers will only be revealed to those who have a "very special cosmic vibration" and who are prepared to send $30. There's a $10 extra charge for a special telepathic connection.
Rose Fortune – is offering a free booklet containing personal prophecies for the next year. For a "deposit" of $30 a 'Shield of Initiates' will protect the recipient from any alarming prediction and is "refundable" at the end of the year.
Victoria Flinck – can reveal a secret doctrine to get all the money you need and much more within 48-hours – all you have to do is send $100 to buy the 'Circles of Fortune'.
Angelina Piona – is so sure she can get you $128,000 that she gives you a date in her letters and she will reveal the 'magic money ritual' for $29.90.
Barbara & Nicole Mercier – offer to use the services of 57 of the best clairvoyants in the world to solve your money problems. To harness their psychic energy all you need to do is send $30 for an 'Energital Captor' and, for an extra $10, Barbara will also send you a 'Celestial Sphere'.
John Kardec – will give you personal predictions on what will happen to you until the end of 2012 and you can purchase the 'permanent luck and protection secret' for $70.
George Septimus – gives you secret instructions on how to speak to angels who will grant you happiness, luck and protection and you will get an 'angelic seal' for $55.
Igor Palputin – is a psychic with his own television show in Russia and will win you $377,000 if you pay $30 for his money secret.
The only sure prediction in all of these scams is that you will be spending your money on empty promises or worthless trinkets. Our advice is to dump these letters in the bin where they belong.