Yellow Page scheme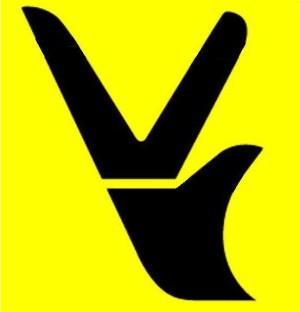 A misleading fax has been turning up at business premises across WA. It's for a $129 per month scheme run under the website www.yellow-page-australia.com
An update from ACCC on August 1st 2013 warns small business that the directory scam strikes again.
The unsolicited fax, which has an inverted version of the "Walking Fingers" logo, implies that by signing up you are agreeing to renew your business name listing with a well-known directory service.
In fact, the fax is an agreement to sign up to an online business directory service charged at $99 per month for a minimum two-year period.
WA ScamNet understands it is part of a wider scheme involving location-based variations of the same name, including:
www.yellowpage-westernaustralia.com

www.yellowpage-victoria.com

www.yellowpage-nsw.com

www.yellowpage-southaustralia.com

www.yellowpage-queensland.com

www.yellowpage-tasmania.com
Although the faxes suggest that the business is in the UK, the group is headed by Yellow Page Marketing BV based in the Netherlands.
We contacted Sensis who own the "Walking Fingers" registered trademark and they took steps to have the logo removed from www.yellowpage-westernaustralia.com which has since been rebranded as Western Australia Directory, although the URL remains the same.
Sensis wants to hear from businesses who receive faxes from anyone claiming to represent Yellow Pages. Their number is 13 23 78.
Directory listing and registry schemes which mislead consumers are all too common. In February we issued this media release about a similar misrepresentation: "WA business could sign away thousands of dollars". The advice to businesses remains the same:
read all documents carefully before signing;

try to restrict the number of employees who are authorised to sign invoices and important documents;

avoid giving out information about your business to a third party until you clarify the purpose of their enquiry; and

deal with people you know and trust wherever possible.
The Australian Competition and Consumer Commission has obtained a Federal Court judgement imposing penalties totalling $2.7 million against two overseas companies, Yellow Page Marketing BV (YPM) and Yellow Publishing Limited (YPL), for sending thousands of Australian businesses misleading faxes and invoices in an attempt to obtain subscriptions to their online business directories.
It is important that businesses affected by this scam understand that the court's orders mean that they can now ignore any demand for payment and stop making payments to these companies.
Further information is available from the ACCC website. http://www.accc.gov.au/content/index.phtml/itemId/983127
Created 22nd June 2011
Updated 13th August 2013