Princeton Premier.Com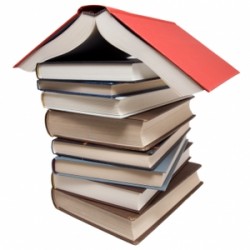 Targeting the Commissioner for Consumer Protection Anne Driscoll for an internet scam may not seem like the brightest idea, but then scammers are not often accused of being smart or honest.
The Commissioner was emailed with an offer to include her on the "2009-2010 Princeton Premier Business Leaders and Professional Honors (sic) Edition".
It gave the false impression that she'd been "selected" for inclusion in an exclusive list of business executives. The Scammers were also trying to trade on the prestige of the American University of Princeton, but have no relation to that famous institution.
Then came the usual hurry up, with the claim an application would have to be lodged within the next five business days to meet publishing deadlines.
Their website offered exclusive services such as member profiles, live chat, instant messaging and rewards such as inclusion into their "esteemed National and International hard cover editions".
Consumer Protection decided to dig a little further into what appeared to have all the hallmarks of a "vanity scam".
Although listing was stated to be free, a section in the terms and conditions gave them the right to charge or alter fees at any time. Consumer Protection wanted to verify there would be no charges, and signed our name to a request seeking confirmation there would be no additional costs.
Not surprisingly we haven't heard back from them.
A little further digging around blogs uncovered alleged victims who had been persuaded to upgrade and charged up to USD$875.95 for their "free" listing.
Our Commissioner certainly didn't sign up, and if you receive an email from Princeton Premier.Com we recommended you don't either.