Industry and Commerce - Register of Business Information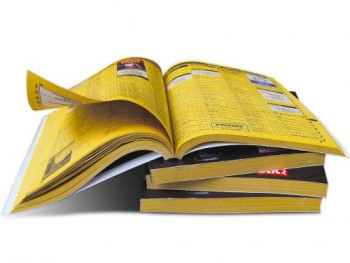 A European publishing company, first identified by WA ScamNet in 2006 continues to invite you to submit an 'update' of your business details for the Australian section of an international CD-ROM and Internet directory.
While you might think some international publicity might be great, DO NOT SIGN AND RETURN this form.
If you do, you'll soon start receiving demand letters for $1,600 claiming you agreed to advertise your business in the Industry and Commerce - Register of Business Information.
Do not be fooled, this company has no connection whatsoever to the Department of Commerce, Western Australia or the Australian Securities and Investments Commission which runs the national business names register.
As always, the devil is in the detail or, in this case, the fine print. The letter from the European City Guide S.L. (E.C.G.S.L) implies that your business has had previous dealings with the publishing company.
All that is required is for you to update your contact information to ensure it is correct for entry in the latest edition of the directory.
However many people could misinterpret the next sentence, which reads: "Only sign if you want to place an insertion".
Most people would assume that you are signing to confirm your correct details. Isn't it second nature to sign a form when asked?
But according to the fine print at the bottom of the letter, your signature actually means you are 'placing an order' for on-going advertising in the directory.
And the cost - $1,600 per year for the next three years.
WA ScamNet regards this letter as misleading and deceptive. Industry and Commerce is an offshoot of European City Guide, a Spanish company which has been pedalling these directories across the world for years.
Maltese Member for the European Parliament Dr Simon Busutill has advised European business owners NOT to pay the European City Guide, publishers of Industry and Commerce and for victims to report directory scams to local authorities.
In a busy office environment, it is easy to miss important information in the small print. But businesses need to be careful not to fall for aggressive marketing techniques like this.
WA ScamNet advises:

Read all documents carefully before signing - especially the small print!

Never give out or clarify any information about your business unless you know what the information will be used for.

Try to avoid having a large number of employees who are authorised to sign documents, make orders or pay invoices.

Try to deal only with people you know and trust.
Read more about directory listing and registry schemes and scams.