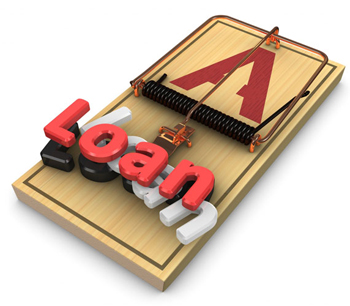 Page last updated August 2020
Western Australians needing to borrow money may be duped by online loan scams.
The scammers often steal the name and information of legitimate businesses to trick consumers looking for loans into paying fees for a personal loan that never eventuates.
Two companies being targeted in this way are 'Low Rate Finance', which doesn't offer personal loans, and 'Mortgage King', whose name, ABN registration and credit licence number have all been used to rip-off victims.
So far, WA ScamNet is aware of $82,000 in losses from victims to the 'Mortgage King' loan scam alone.
How the scam works
People seeking a loan may search online after being turned down by traditional lenders.
After leaving their contact details on numerous websites, they receive unsolicited calls or emails falsely claiming to be from a legitimate company, such as 'Low Rate Finance' or 'Mortgage King'.
Contact with the scammers usually occurs through Gmail accounts, but they have been known to call or message their victims via WhatsApp. The victims are 'approved' for their loan, receiving a fake invoice and contract outlining the amount, plus other convincing details stolen from the legitimate companies.
However, before they receive the loan amount, the scammers insist they must first pay upfront fees and insurance via bank transfer.
Once this money has been paid, no finance is forthcoming, thus compounding the hardship the victim was likely already facing given they were seeking a loan in the first place.
Examples of these scams:
How to protect yourself:
We recommend consumers only deal with licensed credit providers. Licence checks for credit providers can be made on the ASIC Connect website or by calling ASIC on 1300 300 630.
Verify any unsolicited contacts – you could be replying to scammers.
Ensure you are using official websites and email addresses of a registered company - scammers can copy information available through ASIC, so do some independent research to make sure you are talking to who they claim to be.
Beware clicking on links in emails or clicking through to online ads, which may take you to a fake website.
Don't be pressured – take the time to locate the real website of the legitimate business and contact them independently to verify their offer is genuine.
Don't pay fees upfront or transfer money to bank accounts or by wire transfer services to secure a loan – get advice from ASIC or Consumer Protection before proceeding. Consumers can contact WA ScamNet by email or by phone 1300 304 054.
Check the email address from the sender carefully, as scammers are very clever in creating emails that appear as though they are coming from a legitimate company.