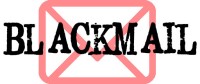 Online blackmail scam targets students
'Pay $1500 or be exposed for using essay website to cheat'.
That sums up an online scam that's targeted Curtin University students.
One international student reported the blackmail attempt to WA ScamNet. Thankfully he didn't send any money.
The student went to an essay chat forum, and someone he was chatting to on the forum gave him a lot of advice and sent him a sample essay. Then this online identity requested money for the 'tutoring'. The student did not believe he should pay for the communication and says he did not use the sample essay because he believed that to be "academic dishonesty".
The online scammer(s) gained personal information about the student from his Twitter and Facebook accounts. Among these details was the student's age, university and phone number. Numerous emails were sent to the student from different email addresses asking for money ($1500) in exchange for not reporting the matter to the student's university.
The student did not pay because he felt he had done nothing wrong.
He even received a spoof email supposedly from his university's Pro Vice-Chancellor outlining a plagiarism case against him and providing an opportunity to respond.
This was all part of the scam and prompted a warning from Curtin University.
WA ScamNet's advice to this student is the same for anyone else in the same situation.
Do not respond to the scammer(s).
Any threats are NOT likely to be acted upon – they are simply a way to try to make you give the scammer(s) money.
Report the matter to your university if you are worried about the claims.
If concerned for your personal safety, report the matter to your local police station.
Consider changing your email address so that the scammer(s) can no longer contact you that way.
Be aware that because you have been the target of one scam attempt and your personal details have been 'mined' by scammers, that you will likely be targeted again. This could be in a secondary scam connected to the first attempt e.g. a compensation offer that you have to pay a fee to receive or an unrelated scam.
Similar scams to this one include