WA businesses warned about advertising and invoice scams
WA businesses are being targeted by advertising and invoice scams, prompting a joint warning from Consumer Protection and the Small Business Development Corporation (SBDC).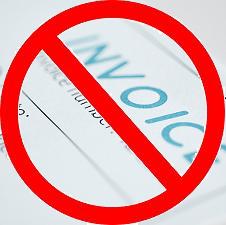 Many businesses have been cold-called by people claiming to represent numerous publications and demanding payment for advertising that was not authorised.
Commissioner for Consumer Protection Anne Driscoll said the publications being promoted appear to be of poor quality and unlikely to be distributed to anyone.
"The promoters of these publications claim that they are affiliated with legitimate community organisations, which may not be the case," Ms Driscoll said.
"The promoters target junior staff who are coerced into signing advertising contracts under the belief that the advertising has been approved by supervisors. They then harass staff to pay invoices for advertising in dubious publications, threatening to take legal action or involve Police if payment is not made.
"Investigations are continuing into these reports but, in the meantime, we would like to warn businesses to be aware of these unsolicited approaches and to exercise caution before making any commitments to advertise or paying invoices for unauthorised advertising."
Typically the invoice may be:
for an advertisement that you did not order;
for a publication that doesn't exist or has limited distribution;
using the details of an advert you previously ordered, but it is actually for a different publication;
presented as a 'free trial' to list your business in the publication but may have hidden fees; or
a contract for services, disguised as an invoice.
Under the Australian Consumer Law (ACL), publishers must get written authorisation from businesses before placing advertisements. The ACL also requires a company that issues an invoice which is not authorised to print a prominent statement "THIS IS NOT A BILL, YOU ARE NOT REQUIRED TO PAY ANY MONEY" across the header of the invoice.
Small Business Commissioner David Eaton said busy small business operators can be easy targets for scammers if they don't have effective systems or processes in place.
"It's important for all businesses to take the time to ensure their staff have the knowledge they need to follow established purchasing and payment processes, and to recognise when something isn't right," Mr Eaton said.
"The SBDC has a workshop tailored specifically to help small business owners understand why systems are important, and how to recognise priority areas in their business."
For more information and advice, consumers can contact Consumer Protection on 1300 30 40 54 or by email.
Businesses can contact the Small Business Development Corporation on 131249 or by email.
The tools for businesses section also has a series of videos aimed at small businesses, including one about 'false billing scams', available for viewing.