30,000 intercepted scam letters to be destroyed

Almost 30,000 scam letters bound for WA homes have been intercepted by Consumer Protection.
The seized mail promoting about 30 different scams will be destroyed and can be divided into four categories:
[ Article V13BQ1CY0JRBA4P0EBQP4OKI1ROC4Y not found.] notifications which claim that the addressee is eligible for a large prize and has either been selected randomly or has been personally selected by the writer of the letter. These letters look like official documents from a government organisation or a legitimate company and use confusing wording when describing what is actually being offered. To get the money you must send a small amount of money ranging from $20- $65 and this often quickly escalates into demands for bogus taxes and bank release fees.

[ Article L9UT5TYBZ5RCJQVQJWIQQRO08DVOQW not found.] letters are addressed to the receiver by either an individual psychic/clairvoyant or a group that have been able to deduce that there is good luck coming in the form of large sums of money. The letters state that you are in a period of good luck and must seize the opportunity while you can by sending a small fee. The letters, although printed, look like the sender has personally written to the receiver, giving the impression of some authenticity.

Natural Health Cures letters are advertising a range of health cures, including oyster shell and shitake mushrooms to combat hearing loss, cranberry extracts for bladder control and a lupin and algae bath additive that claims you will lose one kilogram every time you bath. While some of the products being offered may in fact have some beneficial health properties these are generally overstated and can be purchased elsewhere for a cheaper price.

Magic trinkets – one letter explains that for $60 you will receive 12 gemstones with powerful healing properties including protecting the heart, regulating cholesterol and harmonising the immune system as well as being able to alter emotions and aspects of your personal life. The letters claim that the healing properties of these trinkets have been known about for hundreds of years and some claim that they are accepted by the scientific and modern medical community.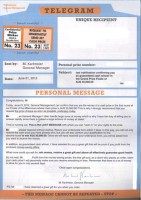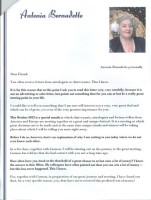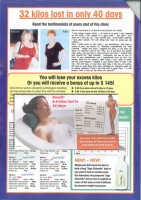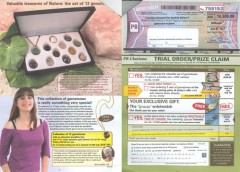 WA ScamNet warns people who receive these letters not to respond.
Replying to any of these scam letters will confirm to the senders that your details are correct and active which will attract more of this type of material being sent to you.
All of these letters ask for payment through credit card, cash or money order. One common complaint from consumers who have responded to scam mail and provided their credit card details is that they continue to be charged on their credit card for the products or services on multiple occasions, rather than just the initial purchase.
Trying to cancel these ongoing charges proves almost impossible without cancelling the credit card, as the companies responsible are generally not contactable or responsive to consumers' requests for cancellations and refunds.
The best advice we can give to consumers is not to be fooled by these offers, report the scam mail to WA ScamNet, definitely don't respond and throw them away.
To report a scam, call Consumer Protection on 1300 30 40 54 or email wascamnet@commerce.wa.gov.au .