Entry in the ATO video competition 2012 by Hayley Fancis, student from the University of Tasmania.
If you receive a call, SMS or email claiming you're entitled to reclaim overpaid tax fees, ignore it – these scams are doing the rounds.
The scammer will typically pretend to be from a government agency or private law firm claiming you are entitled to reclaim your overpaid tax. They may also tell you that the refund is taxable and you will have to pay the tax amount before receiving the refund, or that you have to pay a fee to receive your money. You may think the story is legitimate because tax time refunds have been in the news. The scammer may also trick you by appearing to have personal information about you.
Watch out: the scammer is after your personal information and often your money. They may ask you to confirm your personal details, or claim you need to pay an upfront payment to receive the refund. The scammer will claim to be from the Australian Taxation Office or a fictitious government agency and state that you need to pay a fee or tax in advance to claim the refund.
WA ScamNet urges you to never pay money upfront to receive 'free' money – this is advance fee fraud. Australian Government departments will never contact you via phone or email to ask you to pay tax or upfront amounts in order to claim a refund. If you do pay, you will never see your money again. You should also never confirm or provide personal details over the phone or by email as you never know what the scammer can use it for.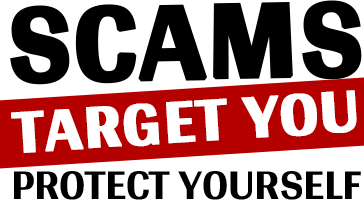 If you would like to be alerted of the latest scams in WA, please add your name and email address in the boxes below and click the red button to subscribe: