Scam protection
Subscribe to WA ScamNet alert and keep informed about current scams. Read more tips on fighting back and protecting yourself against scammers.
---
Australasian Consumer Fraud Taskforce Survey 2014
The Australian Institute of Criminology conducts the annual Australasian Consumer Fraud Taskforce Survey to get a snapshot of the scams and fraud the public has been exposed to and improve the way these issues are dealt with.
You can participate in the survey will be available to completed after 1 January 2014 and will be open until 31 March 2014.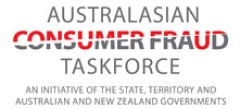 ---

Project Sunbird, a Western Australian Police initiative, in conjunction with Consumer Protection, warns about the dangers of sending money overseas. Relationship fraud has left Western Australians with broken hearts and bank balances ($4.5 million heartbreaking fraud losses).
Recent stories of tragedy and heartbreak:
---
Stevie the reformed scammer is back with six new videos aimed at protecting consumers and small businesses from common 'advance fee fraud' scams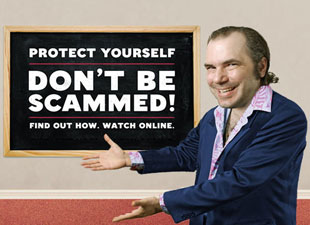 Contact Us
Contact WA ScamNet to report a Scam
Media
Online Scams (12-2-2014)
More...
Scams in the news
Read the latest online external news articles liked by WA ScamNet.
---
Media statement
Lastest releases from Consumer Protection and WA ScamNet:
---
Recent scam warnings
ACMA released a warning as scammers claim to be representatives of the Do Not Call Register.
Stay Smart Online warning about blackmail attempts through video services like Skype.
A warning to beware of scammers taking advantage of the ballot to attend the 100th anniversary of the Gallipoli campaign. - ScamWatch
The Australian Federal Police (AFP) - warning after a Perth couple were used as drug mules after responding to holiday prize scam.
(Recent warnings will be removed after four weeks and posted in the news articles page.)
---
iPhone and Android Apps
.
RSS Feeds