Protect yourself
Subscribe to WA ScamNet alert and keep informed about current scams. Read more tips on fighting back and protecting yourself against scammers.


Project Sunbird, a Western Australian Police initiative, in conjunction with Consumer Protection, warns about the dangers of sending money overseas. Relationship fraud has left Western Australians with broken hearts and bank balances ($4.5 million heartbreaking fraud losses).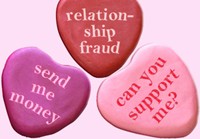 Recent stories of tragedy and heartbreak:
Test your Scam awareness?
Test your knowledge of common online scams. Take our short and sweet, informative quizzes to see how you can protect yourself from scammers.


Contact Us
Contact WA ScamNet to report a Scam
Media
Pet scams
More...
Latest News
Lastest releases from Consumer Protection and WA ScamNet:
Read the latest online external news articles liked by WA ScamNet.
iPhone and Android Apps
.
RSS Feeds