Get the scam before it gets you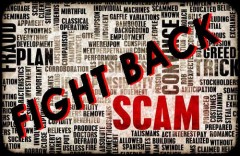 Get warnings:
Subscribe to WA ScamNet alerts and keep informed about current scams.
Get savvy:
Read more tips on fighting back and protecting yourself against scammers.
Get help:
We have found organisations to help you with personal, financial or legal counselling on our help for victims page.
Get the app:
---
WISE UP TO SCAMS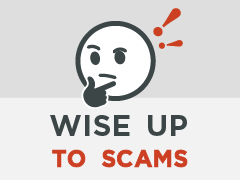 16 - 20 May was Fraud Week, this year we asked everyone to Wise Up to Scams. Did you know at least $229 million was reported to government as lost to scams in 2015 with older Australians losing the most money to investment and romance scams. Wise up to scams!


Contact Us
Contact WA ScamNet to report a scam.
Media
Scam statistics and mail destruction - Ch 10 News (18/01/2016)
More...
RSS Feeds