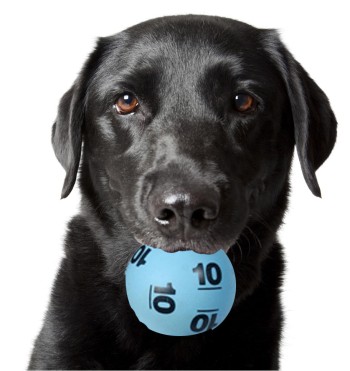 Personally addressed letters proclaim you have won a great prize in a competition you don't remember entering – ask yourself "What's the catch".
You will probably be asked to pay a "fee" to access your winnings, or told to call an expensive 1900 phone number. Chances are the cost of the fee will be a lot more than the value of any prize. If you really are a winner, you should not have to pay anything.
Some so-called lotteries are sweepstakes and you have only "won" a chance to enter. Some sweepstakes ask you to pay money every time you play; others are a ploy to sell you promotional material such as poor quality jewellery at inflated prices.
Not all prize and lottery scams ask for money upfront, sometimes they ask for your personal details. Providing any details leaves you exposed to further scams.
An increasing number of approaches to consumers are made by overseas lottery ticket sellers.
The promotion of overseas lotteries in Australia is illegal. Some countries, like the USA, have similar restrictions. Check out the US Federal Trade Commission for further information at http://www.ftc.gov/bcp/conline/pubs/alerts/intlalrt.htm.
Aside from the illegal conduct, WA ScamNet has general concerns about these types of promotions:
The ticket prices may be higher than the face value of the actual lottery ticket;

Consumers usually don't receive the tickets but instead receive statements providing information about the prize draw and any "winnings";

Consumers often don't know if they are part of a syndicate or the size of the syndicate; or even if their money is actually spent on purchasing tickets;

It is questionable whether any small "winnings" consumers may occasionally receive are actual prize payouts. The so-called "winnings" could be funded from other consumers' ticket money as a ploy to keep people "in the game";

Lottery hustlers have been known to use victims' bank account numbers to make unauthorized withdrawals or their credit card numbers to run up additional charges.
Fight back
Prizes and lotteries scams come in many different forms but the hook is nearly always the same – you have won something big (either money or prizes) and all you have to do is send them money to receive your prize.
The majority of prize and lottery promoters have got your name from a mailing list. It is possible that you previously responded to one of their promotions or competitions, or the promoter purchased your details from a mailing list broker.
Some points to remember are:
Always read the fine print on any offer;

Don't hand over your credit card details to unknown companies;

Always guard your personal details;

Before you enter competitions, check the privacy provisions to see whether your personal details will be passed on to third parties; and

Always read the terms and conditions before subscribing to websites offering free competitions and prize give-aways.

HOW DO I GET MY NAME OFF THEIR MAILING LIST?
Normally, WA ScamNet advises consumers not to respond to scam offers because it confirms that your address or email details are correct.
However many prize and lottery scams are operated by overseas mail order companies or competition promoters. Some of these promoters are now providing details on how to get your name and address removed from their mailing list.
This information is often contained within the fine print, which may be found on the reverse side of letters or envelopes.
We suggest you take advantage of the opportunity to tell these companies that you do not wish to be inundated with their unsolicited mail.
It is important to state your name and address exactly as it is typed on the letter or email you received. If you receive multiple letters, check whether your name and address is spelt differently. Also include any identity/registration number that is included in the written material you receive. This information is usually located above your name and address. Click here to view a template letter that you might like to use.
To date, WA ScamNet has not been able to gauge the success in having names removed from mailing lists. However we believe it is worth a try.
Please contact us in a few months time and tell us how successful you have been and whether the volume of scam mail has reduced.
If there is no information offering the ability to unsubscribe, then don't respond to the letter or email.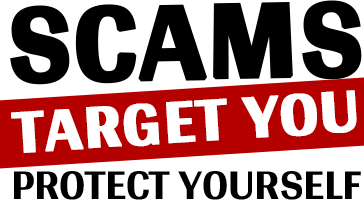 If you would like to be alerted of the latest scams in WA, please add your name and email address in the boxes below and click the red button to subscribe: