National Awards Commission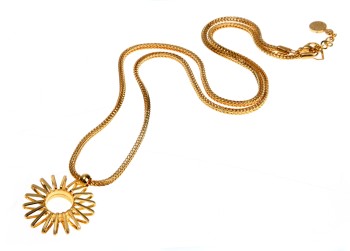 Similar scam to the International Awards Treasury. Personally addressed letters tell you have won big money. An amount is nominated from USD$5000 to USD$1,000,000. Again it's a sweepstake. You can also get a bonus piece of jewellery for a fee. Depending on which letter you get, you can pay $68 for a 14kt "gold-tone" locket or $24.95 for a "high fashion star crystal" pendant on a "gold-tone" chain. Our contributors have told us they have never won money in the sweepstake and the jewellery they received was junk jewellery. The only thing you can be guaranteed of is receiving more and more of these offers.
Related Scams
Lotterywest scams

An email using the Lotterywest logo and other unauthorised images has been received by many WA consumers advising them of a bogus Lotto win.

Read More...

Biotal diet pills

A Dutch scammer has come up with a particularly distasteful way of flogging diet pills – tell the customer they've won pension payments or cash.

Read More...

ILS

ILS claims you have won up to $65,000 in the ILS Big Draw Campaign. This is just another lottery ticket seller. If you are going to play lotto then stick with the government regulated system in Australia. Profits from the Australian lotto system go to legitimate charities that help fellow Australians … not foreign company profits.

Read More...