Death of WA romance fraud victim
UPDATE 4 June 2014
Nigerian EFCC announces that suspect has appeared in Court.
UPDATE 4 February 2014
Nigerian authorities from the Economic and Financial Crimes Commission (EFCC) have arrested the suspect who allegedly defrauded Ms Jette Jacobs of $90,000.
More information on the arrest os available on the EFCC website.
[Error: embed:3J5ZZD69AGGS7PQ9KQ85RGWV9NGQGM:Embed:title=Deadly+Scam+%28Romance+Fraud%29+Ch+7&height=355&article=3J5ZZD69AGGS7PQ9KQ85RGWV9NGQGM&width=620&resource=true&class=EMBED_NONE&rendermode=Embed Exception:NestedException:null:]
A romance fraud victim from Western Australia has been found dead in her rented villa after travelling to South Africa to visit a Nigerian man she was having a relationship with on the internet.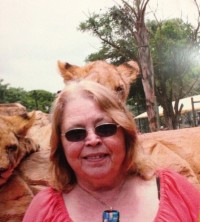 67 year old widow Jette Jacobs from the Western Australian town of Wagin left Perth on 22 November 2012 and her body was found by South African police in a Johannesburg villa on 9 February 2013. Her death is being investigated by local police and WA Police believe she may have died in suspicious circumstances. Ms Jacobs' money, credit cards, jewellery, laptop computer and other personal items were missing from the villa.

Ms Jacobs lost her husband in 2002 and her subsequent partner in 2009. She then met a man purporting to be "Jesse Orowo Omokoh" from Nigeria on a dating website and they had regular contact over a four year period. Ms Jacobs had sent at least $80,000 to Nigeria during this time and met the man known as "Jesse" during a visit to Johannesburg in 2010 without incident. During her last visit, Ms Jacobs was to meet "Jesse" for a second time but he said he couldn't get a visa to join her immediately.

A letter from Project Sunbird was sent to Ms Jacobs warning that she may be a victim of fraud, but it arrived shortly after she had left Australia. The joint project between WA Police and Consumer Protection tracks large amounts of money being sent from WA to West African countries and attempts to warn the senders that they could be victims of relationship fraud.

Detective Senior Sergeant Dom Blackshaw of the Major Fraud Squad (WA Police) said there is evidence that "Jesse" had arrived in Johannesburg two days before reporting her death and giving a statement to local police.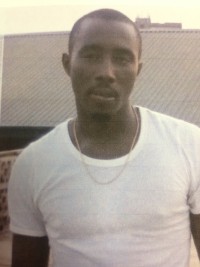 "The circumstances of Ms Jacobs' death are still being investigated, but there is evidence that it is suspicious," Det Snr Sgt Blackshaw said.

"During Project Sunbird, we were alarmed to discover that some fraud victims had plans to visit their internet partners in Africa. An Albany man was about to leave for Africa when we intervened and another woman in the south west of the State also stated that she had booked her flight but luckily changed her mind at the last minute.

"These relationship frauds are being perpetrated by ruthless overseas criminals who are members of organised crime syndicates. To travel to Africa to visit someone you have met on the internet is extremely dangerous and could, as in the case of Ms Jacobs, cost your life.
"We urge anyone who may be contemplating such a journey to contact us first and think carefully about the danger they may be placing themselves in."

Acting Commissioner for Consumer Protection Gary Newcombe said the Proejct Sunbird team were shocked to learn of Ms Jacobs' death.

"This is a tragedy where someone who is simply looking for love has lost their life. For a number of years now, we have heard incredibly sad stories of relationship fraud victims losing money, sometimes as much as hundreds of thousands of dollars. Some sell their homes, cars and send their life savings to these very professional, heartless fraudsters," Mr Newcombe said.

"We would urge anyone who is involved in an internet relationship and may be sending money overseas to discuss it with family or friends, or contact us immediately for advice. Anyone considering visiting African countries to meet these people, should first seek advice and don't begin that journey unless they know for certain they will be completely safe."

WA ScamNet's top tips to avoid relationship fraud:
Do not respond to out-of-the-blue social media messages from strangers requesting romance, such as a friend request on Facebook.
Be on your guard if someone you meet on an online dating site asks you to take the conversation over to email or instant messaging.
Be wary of overseas-based singles especially if they confess their love for you after a short amount of time or want to know about your financial status.
Remember that just because someone shares personal photos does not mean the pictures are of them – scammers often steal other people's photos.
Don't be fooled into thinking that talking to somebody on the phone means you know them and that they are who they say there are.
Be concerned if a person refuses to chat real-time via a webcam and be mindful that even Skype is not scammer proof – watch out for pre-recorded videos.
Alarm bells should ring if someone you do not know personally (have met face-to-face) requests money, particularly by a wire transfer service such as Western Union or even direct bank transfers, which could be going to an account set up with a stolen identity.
You can find more information about Project Sunbird on the WA ScamNet website.. There is also advice for scam/fraud victims on how to fight back.
If you believe you, or someone you know, could be a scam/fraud victim, you can talk to WA ScamNet about it by calling 1300 30 40 54 or emailing wascamnet@commerce.wa.gov.au.

The WA Police website has a dedicated scams/fraud section.

Related Scams