Promotional fax offers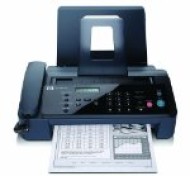 Pender Communications Ltd allegedly of Wyndham Crescent in London are bulk faxing their 'promotional fax offers', supposedly carrying out a worldwide fax broadcasting campaign on behalf of their 'clients'.
The fax asks people to select a 'yes' or 'no' box on the fax and then fax it back to a premium 190 number which they claim will cost $5.45 per minute and should not take more than 3 minutes to transmit.
It also states that every reply is entered into a draw for two airline tickets to London.
Don't believe their claims. It will cost more than $16 just to tell them you are not interested.
As for the London tickets, ask yourself if entry into this competition is worth big phone bills?
190 fax retrieval systems that charge per minute are not illegal provided they comply with relevant Communications Regulations and show their name and the cost per minute in their material.